Book an Appointment
Welcome to our online booking site
Anat Baniel Method (Neuromovement)
---
Neurological Integrative System (NIS)
---
Traditional Chinese Medicine
---
Unregistered Massage Therapy Intern
Interns are students at a massage therapy school and receive hundreds of hours of training and in-clinic practice. Interns are not registered, therefore if you want to claim the treatment through your extended health care you will need to book with one of our RMTs.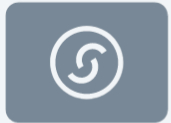 Gift Card
Give the gift of health to someone you care about.
Did you know that you can now purchase a gift card to our clinic from your online account?
First sign in or sign up to our clinic to purchase a gift card
Select a treatment from the list on the left
to view available appointment times